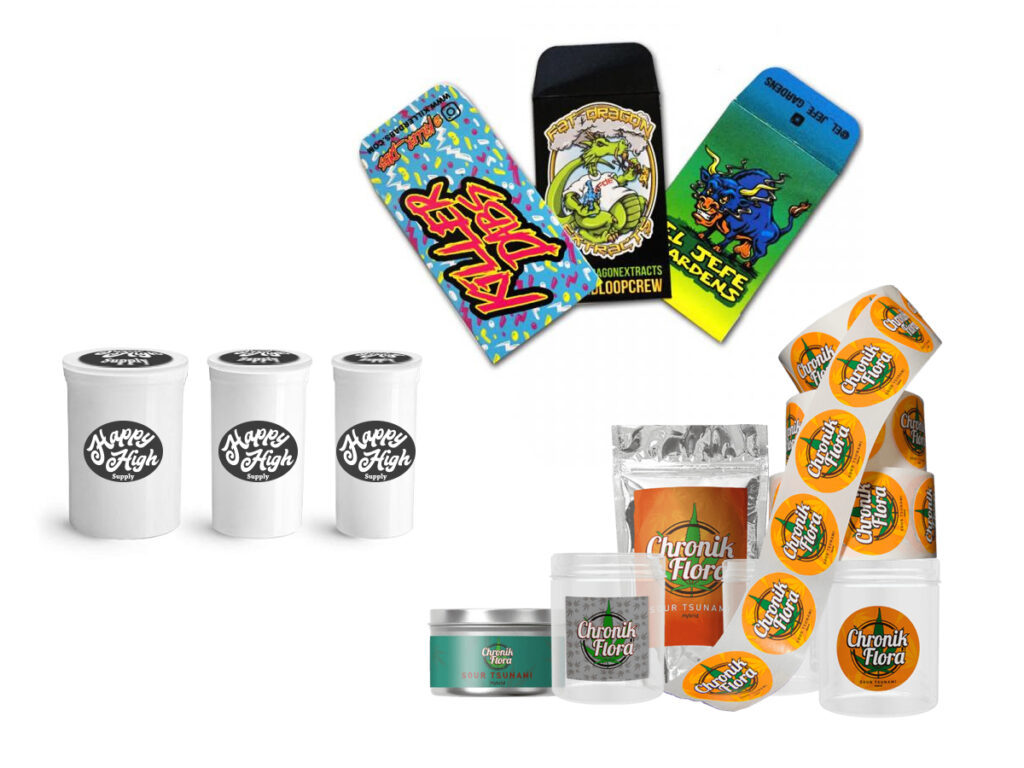 CUSTOM LABELING & PRINTING
CHOOSE FROM A VARIETY OF MATERIALS, COATINGS, AND APPLICATIONS TO ACHIEVE THE IDEAL LOOK NEEDED FOR YOUR PRODUCTS. WE OFFER HOT STAMPING AND LABELS USING THE BEST QUALITY PRINTING RESOURCES AVAILABLE.
IMPROVE YOUR BRAND IDENTITY WITH CUSTOM LABELS AND FORM FITTING BOXES. CUSTOMIZED PACKAGING IS ESSENTIAL FOR BRAND AWARENESS AND DIFFERENTIATING FROM COMPETITORS. GOOD PACKAGING ALSO HELPS IN PROTECTING YOUR PRODUCT FOR BOTH YOU AND THE CONSUMER. WE OFFER CONTAINERS FOR FLOWER, OIL, AND EDIBLES.